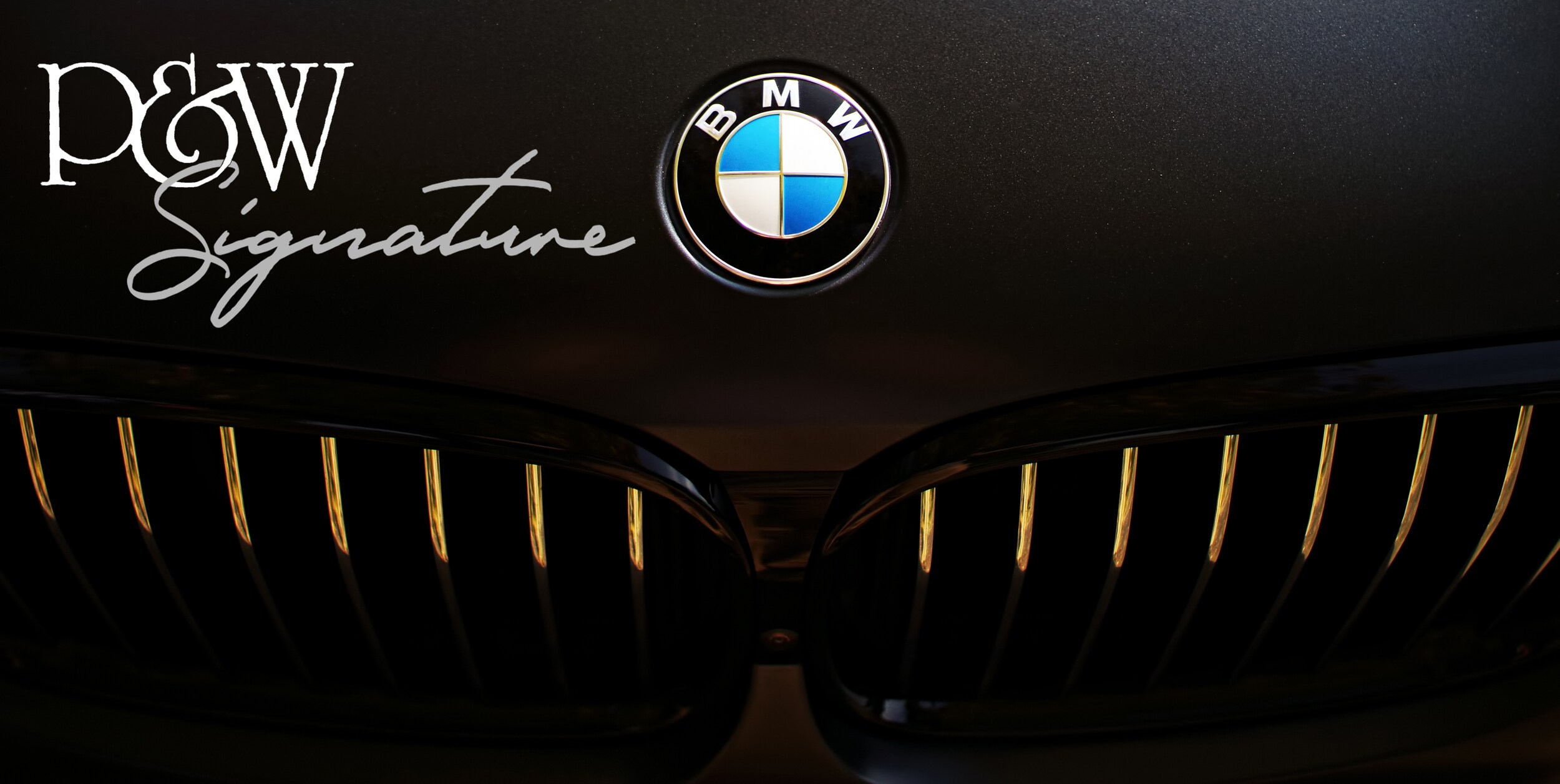 exhilaration
 noun
ex·hil·a·ra·tion |  \ ig-ˌzi-lə-ˈrā-shən   \
Definition of exhilaration
1: the action of exhilarating
2: the feeling or the state of being exhilarated
3: the BMW X4

Exhilaration is a feeling of excitement, happiness or elation. It's also the feeling you experience when you first step into the showroom of P&W BMW and discover our P&W Signature Collection, the finest collection in Pittsburgh of unique variations of the Ultimate Driving Machine. Our Signature BMW collection features premium features and accessories, M Performance, rich paint colors with unique wheel styling all packaged together for the discerning client. All these vehicles are available for immediate delivery. Stop by P&W BMW in Pittsburgh and experience the exhilaration of the P&W Signature Collection.

2020 Alpine White X4 M
Don't just perform. Outperform. The power and dynamic attitude of the X4 M are reserved for those who command attention. The quick-shifting 8-speed Sport Automatic Transmission, in combination with standard xDrive, BMW's intelligent all-wheel drive, provide increased performance and driving confidence year-round. With muscular curves, powerful design, and features that outperform, the X4 looks and feels like a true athlete. BMW's defined design gives the X4 unmistakable presence, from the low coupe roofline and distinctive spoiler, to the dramatic air breathers and muscular, powerful shoulders. Come discover the 2020 Alpine White X4 M at P&W BMW Signature Collection in Pittsburgh. See the Sports Activity Coup that dares to defy conventions. 

2019 Frozen Black 750xi
Discover the peak of luxury with the BMW 750xi. Imbued with legendary performance and the defining elements of luxury, the 750i xDrive earned its prestigious place in the BMW lineup. In the BMW 750xi, everything is extraordinary. In here, everything is first class. Enjoy every refinement, every detail, every moment - exactly as you want. Sit behind the wheel of a legend. Reserve your test drive in the 7 today at P&W BMW and experience the ultimate evolution of luxury.