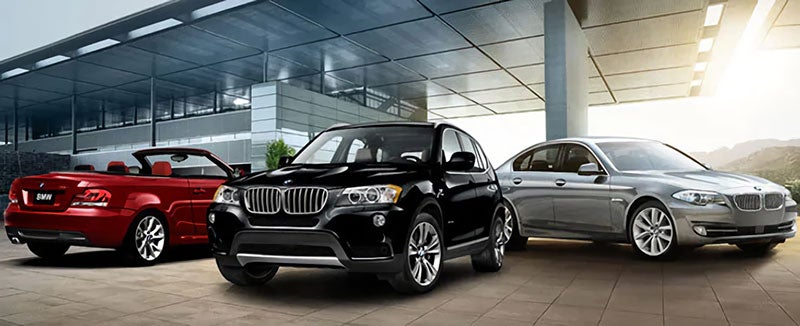 Drive up. Drop off your keys. Get on with life.
Terminating your lease at P & W BMW is as easy as driving in and dropping off. We are the only BMW retailer nearby with an official Drive-Up Lease Return Center. Regardless of where you leased your BMW, we make it easy and convenient to return it at  P & W BMW. There is no appointment necessary, no wait times and no long drawn out process when you get here. You can come in when it's good for you, not when it's good for us.

How long does it take?
Returning your lease takes about 15 minutes. There is minimal paperwork to sign and we'll help remove your license plates. If you haven't had a vehicle inspected, we can help with that, too!
 
I bought my care somewhere else, can I return it there?
Yes. P & W BMW will take lease returns purchased from any BMW dealership
 
What do I need to bring?
You will need to bring your vehicle, all keys, and a copy of your final lease inspection report. (Don't forget your EZ pass and other personal items!
 
Do I need to make an appointment to turn in my lease?
There is no appointment necessary. We ask that you return your lease Monday-Friday between 9am and 5:30pm
 
Where do I pay the disposition fee?
The disposition fee gets waived if you lease or purchase a new BMW. If not, the disposition fee would be paid to BMW Financial Services. They will send a bill after the lease is returned.
 
Can I return my lease early?
Yes. If you plan on getting a new BMW, please contact P & W BMW.
 
What's the difference between a pre-inspection and final inspection?
A lease maturity pre-inspection is designed to give lessees the opportunity to repair any concerns. You will get a report of the chargeable damage. The final inspection does not give lessees the opportunity to repair damages, so it should be done just before the lease is returned.
 
Who is responsible for the damages?
BMW lessees are responsible for the damages, per the lease contract.
 
Can you do the work to repair the damages?
The Dreyer & Reinbold Collision Center can repair the work. For an estimate, please contact us.
 
What about my over miles?
Over mileage charges vary from $.25/mile to $.30/mile, depending on the model.
 
Does the car have to be inspected before returning it?
It is P & W BMW's policy to only take lease returns that have been inspected. Any lease return not inspected prior to its return is subject to damage charges assessed at auction. We highly recommend getting the vehicle inspected at our inspection center. The inspection service is open Monday-Friday 9am-5:30pm.
 
Can I return the leased vehicle and lease a new car all in the same day?
Yes! P & W BMW, we are focused on helping our customers accomplish this task efficiently. Please contact us to get started.


Make an Inquiry